Last decade, more women than men were practicing pharmacy or working in pharmacy-related positions. In addition, there were more women in managerial pharmacist positions than ever before. Fortunately, if you are a woman, this trend is also present in the UAE. Thus, if you ever thought about working in Dubai as a pharmacist this is the perfect time to do so.
In this article, we are going to take a look at the profession in the UAE, the scope of females in the pharmacy profession, from what their duties are to how much they will earn, and what qualifications they need, as well as analyze the profession in general. Here is a list of the contents involved:
Pharmacy in the UAE
What are the responsibilities of a female pharmacist in Dubai?
What skills are required to become a pharmacist?
How much would you earn as a female pharmacist?
What are the requirements to work as a pharmacist in Dubai?
How can Connect Health help me find a job as a pharmacist in Dubai?
1. Pharmacy in the UAE
Pharmacy in the UAE is advancing rapidly, especially in Dubai. There are many strengths in UAE pharmacy, for example, pharmacy practice and the pharmaceutical industry have been encompassed in the UAE Federal Law since 1983. In addition, more than 38,3% of the healthcare public budget in Dubai goes to pharmacists, Medical Institutions, and medical jobs in Dubai in general. Lastly, pharmacy administrators and policymakers are interested and determined to bring development to the pharmacy profession in the country.
On the other side, there are also many challenges that the pharmacy profession faces in the UAE. For instance, the UAE does not have an independent professional body for pharmacy practice, as neighboring countries have, like the Kuwait Pharmaceutical Association or the Saudi Pharmaceutical Society.
In the same way, although the pharmaceutical legislation in the country is very comprehensive; it can only be effective to the extent that it is adhered to. For example, the law prohibits the sale and purchase of all prescription medicines without the presentation of medical prescriptions. In reality, however strict observance of the law just applies to some medicines namely narcotics, male sex hormones, tranquilizers, hypnotics, and other pharmaceutical compounds that can cause dependence. A wide range of prescription medicines including asthma inhalers, antibiotics, insulins, other anti‐diabetics, and anti-hypertensive and cholesterol-lowering medications are commonly sold over‐the‐counter.
Another important point to mention is that the number of licensed pharmacists in the UAE is incrementing, yet there is a shortage of pharmacists in the country.
1.1 Pharmacy education in the UAE
Pharmacy education and the establishment of pharmacy schools in the UAE began about three decades ago. This was in response to the unfulfilled demand for pharmacists to work at private community pharmacies and hospitals, and the rise of the pharmaceutical industry in the Middle East region and the UAE. In addition, an increasing number of high school graduates were traveling to study abroad in neighboring countries namely Egypt and Jordan, to obtain pharmacy qualifications.
The first two pharmaceutical institutions established in the country were the Faculty of Pharmacy and Health Sciences at the Ajman University of Science and the Technology Dubai Pharmacy College.
Later, the short number of UAE citizens working in the field of pharmacy and the large expenses incurred in recruiting foreign pharmacists led the government to introduce two additional pharmacy programs. The Higher Diploma in Pharmacy (DipPharm) and the Bachelor of Pharmacy (BPharm) degree. Both programs are only available to female UAE citizens, as a way to increase the number of female citizens in the field of pharmacy.
All pharmacy programs in the UAE are taught in English. The pharmacy curricula include basic foundational sciences in the first year. Advanced pharmacy courses like pharmacokinetics, pharmaceutical and medicinal chemistry, applied therapeutics, pharmacology, and clinical pharmacy, as well as pharmacy practice, are taught in the later years of the program.
To date, the highest level of pharmacy education accessible in the UAE is the Bachelor of Pharmacy degree. There is no Doctor of Pharmacy degree available in any of the pharmacy colleges in the UAE at the moment. A Bachelor of Pharmacy program takes on average four years of study and 30 weeks of practical experience in hospitals and community pharmacies.
1.2. The pharmaceutical industry in the UAE
The UAE has developed a significant pharmaceutical manufacturing base since the early 1980s. The foundation of the UAE pharmaceutical industry was created with the emergence of the Gulf pharmaceutical company, known as Julphar in 1980.
The industry expanded further in the recent few years with the establishment of new companies such as Globalpharma and Gulf Injects in Dubai, Neopharma in Abu Dhabi, and Medpharma in Sharjah. This increase in local production was primarily due to the introduction of tax-free trade zones in the country. To date, in total there are 10 pharmaceutical manufacturing companies in the United Arab Emirates.
2. What are the responsibilities of a female pharmacist in Dubai?
In Dubai, residents either women or men are given the same rights. Therefore, people working in medical jobs in Dubai (either women or men) have full rights and have a high scope of progress in the healthcare industry. Some of the tasks that female pharmacists perform regularly are:
Dispensing medications.
Receiving prescriptions from doctors.
Counseling patients about their medical prescriptions.
Ensuring the safety of the patient by reviewing medical prescriptions for interactions with other drugs that the patient may be taking.
Guiding patients on over-the-counter medications.
Conducting health screenings.
Giving immunization shots, such as COVID-19 vaccines, flu shots, HVP vaccines, and other vaccinations
Communicating with doctors and other healthcare specialists.
Complete paperwork and process insurance claims to ensure payment from insurance providers.
It is noteworthy to mention that pharmacists' specific responsibilities will depend on the kind of pharmacy practice they perform and their work setting. For example, hospital pharmacists are in charge of ensuring safe medication distribution for inpatient use. On the other hand, a pharmacist working in the pharmaceutical industry assists with developing new medications while ensuring effectiveness and safety.
3. What skills are required to become a pharmacist?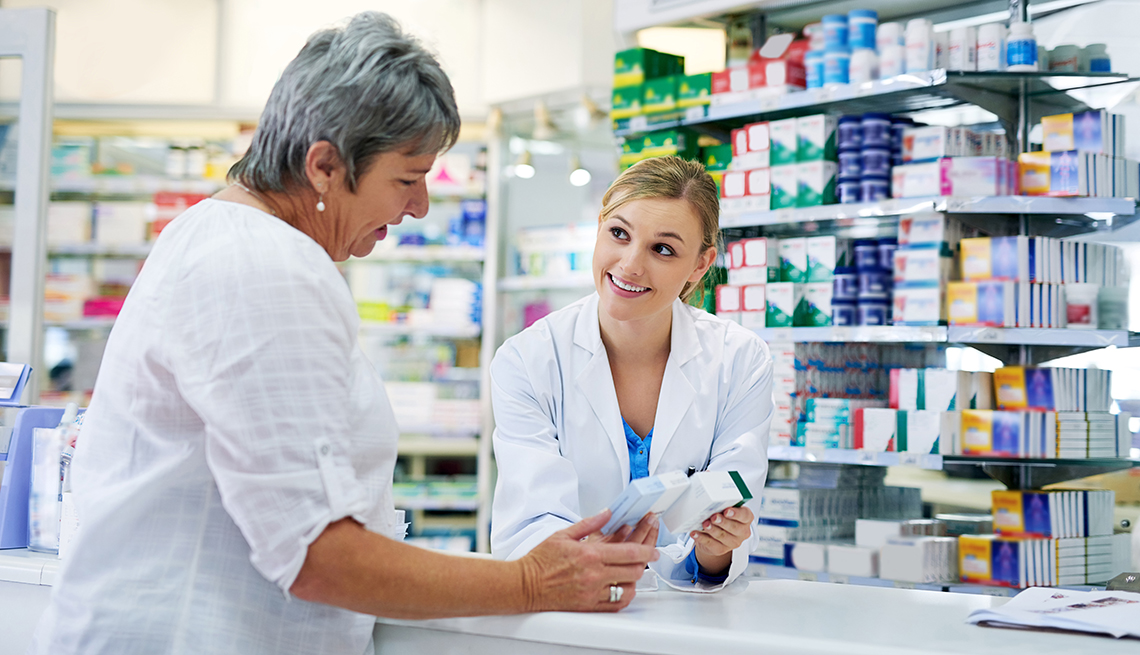 If you want to become a pharmacist, the first question you have to ask yourself is whether you have the attributes and skills required and that employers are looking for. While it is important to have the right qualifications, there are things that even the best pharmacy program will not teach you. Here is a list of the most important traits and skills for a pharmacist:
3.1 Accuracy
Pharmacists deal with medicines in every almost aspect from production to dispensing, and even to marketing. As a pharmacist, you should be aware that medicines could be really dangerous if wrongly distributed. For this reason, pharmacists need to dispatch medicines in an error-free manner. They also have to fill prescriptions in developed countries and understand the handwriting of doctors. Humans are naturally prone to make mistakes, but pharmacists should be accurate in their healthcare job because it can have legal implications.
3.2 Communication skills
Communication skills are really important for most healthcare professionals. It is also important to have sufficient English-speaking proficiency as well as local languages. It is the responsibility of a pharmacist to communicate with patients regarding the dose of administration, how to take, and when to take medicines. Sometimes in a few chronic illnesses like diabetes, it is important that patients not miss a single dose. Thus, it is part of the healthcare job to communicate and be clear with patients regarding these situations.
3.3 Proofreading
Sometimes physicians miss drug-drug interaction and prescribe the wrong medications. It is part of the job of a pharmacist to proofread and inform back doctors about it, suggesting changes in prescription. If pharmacists overlooked these mistakes, they can have terrible consequences for the patient.
3.4 Interpersonal skills
Pharmacists often come across patients who are upset due to waiting for hours to get their prescription filled and doctors who may act arrogantly. Pharmacists need interpersonal skills such as diplomacy, patience, and a great sense of humor to navigate these tough situations.
3.5 Management skills
Management skills come in handy when chain pharmacies become part of the country and big hospitals require experienced pharmacists who can manage budgets, keep accountable records, and monitor inventories. If you want to take your career as a pharmacist to the next level, management skills are indispensable, to say the least.
3.6 Multitasking
Pharmacists are usually performing multiple tasks at the same time in a normal workday. Pharmacists are responsible for stocking medicines, checking expiry dates of medicines, attending to clients, and many other tasks that depend on the work setting.
3.7 Patient counseling
This is probably the most important skill for a pharmacist. Patient counseling is the process of providing vital information, assistance, and advice to help patients with their medical prescriptions and to ensure patients take their medicines properly. Yes, this skill requires proficient communication abilities, but also deep knowledge about medicines.
3.8 Computer skills
Technology is changing the industry -you can learn how here– and the world is moving towards the online pharmacy, so it is obvious that pharmacists need to adapt too. Most pharmacies today provide their services online, in fact, ordering medicines on apps is one of the most common ways of buying medicines in this day and age. Also, computers are helpful for easier storage of inventory counts, customer data, and billings among others.
3.9 Professional ethics
Pharmacists need to follow strict ethical rules. They have to maintain patient information private. If there is a patient who is purchasing anti-HIV medicines from a pharmacist and their details should not be disclosed under any circumstances.
4. How much would you earn as a female pharmacist?
According to the Bureau of Labor Statistics, the average annual wage for pharmacists is $120,570. This number represents the middle point in pharmacist wages, half of all pharmacists earn less and half earn more. The top 10 percent earned more than $155,590 per year, while the bottom ten percent earned $78,400. Moreover, a pharmacist in the UAE earns on average AED 198,000 per year.
It is important to mention that some factors might determine your paycheck as a pharmacist. These factors include:
Your responsibilities and position in the workplace.
Experience and the country where you live.
Degree of education and whether that pharmacist job requires you to perform additional tasks such as administrative office duties or marketing.
5. What are the requirements to work as a pharmacist in Dubai?
To legally work as a pharmacist in Dubai, you will need a DHA (Dubai Health Association) license. To apply for this license after studying abroad, you will need some requirements:
Hold a diploma or degree in pharmacy.
Complete a Basic Life Support course.
Have at least two years of experience working as a pharmacist.
Here is a list of the required documents for the application process:
A valid passport.
Birth certificate.
A passport-style photo (clear background, passport size).
Qualification certificates.
A diploma or degree in pharmacy.
Registration certificates from all the places where the applicant has previously worked in.
Two employment references attesting to the good character of the applicant.
The application process costs AED 1,143. Once finished the application process, you will have to take an online exam. To pass the exam, you will need to answer a minimum of 65% of the questions correctly. You can check the results within 5 working days. If you pass the exam, you will receive an eligibility letter that will be valid for a year.
6. How can Connect Health help me find a job as a pharmacist in Dubai?
Here at Connect Health, we can help you find your ideal pharmacist job in Dubai. We offer multiple services on our webpage to make the job-seeking process easier. You can either find jobs in health care by applying for vacancies or post a resume as a candidate so employers have the option of reaching out to you
We offer services for employers too. As an employer, you can post job vacancies on our webpage as well as find potential employees in our large database of candidates.
Are you interested in reaching out to Connect Health to obtain more information? Contact us at info@connecthealth.ae or call us at +971 43 316 688.
You can also find jobs in health care by visiting thetalentpoint.com. Do not hesitate and send your CV to contact@thetalentpoint.com to find your ideal job!