The healthcare system is facing many changes that pose new challenges to healthcare organizations big and small. In particular, the fast-evolving government regulations, technological innovations, and the Covid-19 Pandemic have delivered decades of change in just two years and a half. This has created a new environment full of healthcare challenges in which running a medical practice is not just about treating patients anymore.
In this article, we will take a look at the most critical healthcare challenges that medical executives will face in 2022. Here is a list of the contents:
Why keeping patient information safe is becoming a problem
How telehealth is affecting the healthcare industry
Why your business should update its payment methods
Are prices becoming a problem?
Is patient experience good enough for 2022?
Is a new payment model the solution?
How storing medical data has become a problem
How can Connect Health help you?
1. Why keeping patient information safe is becoming a problem
Although data breaches, ransomware, and other cybersecurity concerns are nothing new to the healthcare sector, the COVID-19 pandemic revealed just how easy to access and vulnerable sensitive patient health information really is. From August 2020 to August 2021, it was reported that the healthcare sensitive data of 47,369,781 patients has been compromised.
The recent increase of digital health initiatives is the major contributor to this severe increase in breached sensitive patient information.  As more healthcare procedures and functions move online over the coming years, it is critically important to ensure these processes are protected from digital threats.
This trend will continue as long as medical providers keep responding slowly to threats and vulnerability attacks keep increasing. Compromising confidential and sensitive patient information is not the only problem with data breaches. You also can face a penalty if you have violated the standards that the industry requires you to comply with.
Many healthcare providers are investing in proper safeguards measures to better protect sensitive patient information and overcome these healthcare challenges. Simple steps like implementing two-factor authentication and strong firewalls help reduce the success of hackers. Another technology that has been employed lately to combat data breaches is blockchain. Blockchain uses encryption, digital keys, and other security to store data safely, linking it in a way that enhances usability.
Also, it is important to ensure that all third-party technologies used by the company possess the HITRUST Certification. This certification combines extensive safeguards from COBIT, HIPPA, PCI, HITECH, and more.
2. How telehealth is affecting the healthcare industry
Due to the Covid-19 Pandemic, governments encouraged minimal in-person human interaction. In consequence, consumer adoption of telehealth services grew from 11% during 2020 to 46% in 2021. While the future implications of Covid-19 are still unknown, it seems that the adoption of telehealth services will continue. In fact, 76% of consumers say they are highly likely to use telehealth services in the near future.
However, the telehealth sector still faces important issues like a potential digital health bubble once the Covid-19 Pandemic ends. There is also an uncertain regulatory future because governments and big global organizations still have not found a middle ground. finally, as we explained before, there are also some cybersecurity problems that came with the rise of telehealth.
In addition, there are going to be some gaps where telehealth cannot replace the one-on-one, face-to-face, doctor-patient interaction. This problem in healthcare just really stands out when it comes to senior care, especially patients with dementia or Alzheimer's. There is no substitute for face-to-face personal care in those cases
With all that said, healthcare executives need to be ready for the increased demand for telehealth services. This means having the right type of environment, equipment, and properly trained staff. Yet, healthcare businesses will still have to accommodate face-to-face interactions, for special cases, like patients with Huntington's disease.
3. Why your business should update its payment methods
Medical practices are seeing their revenue struggle as patients are becoming responsible for a larger proportion of their medical bills. To encourage patients to submit payments early and solve these healthcare challenges, providers need to adhere to patient payment preferences.
To meet patient expectations and requirements, keep pace with technology innovations, and improve the patient experience, healthcare executives must ensure billing statements are patient-friendly. You should offer paperless statements and a variety of payment options (eCheck, credit card, PayPal, Venmo, etc.). You can do it by creating an online patient portal to get the most out of the latest payment technologies.
New features like email or text reminders help communicate with patients and encourage them to pay their medical bills earlier. However, it is often too complicated and costly for medical practices to set up such invoicing and payment processing methods. First, they need to negotiate terms with each payment processor and build the required infrastructure. Secondly, they also must cover the ongoing administrative cost of maintaining such services.
Additionally, medical providers need to follow strict regulations to protect patient billing information. As a healthcare executive, you have to ensure that your processing system and payment portal are compliant with the law. Otherwise, you risk incurring a hefty penalty.
4. Are prices becoming a problem?
Besides difficulty submitting medical payments due to a lack of payment options, another leading reason for consumers failing to pay their medical bills is confusion due to a lack of price transparency. In fact, as of January 31st, 2022, CMS implemented a new rule that requires hospitals to publish the prices they negotiate with insurers for many medical procedures.
Some healthcare businesses are opting to make their service prices more accessible due to this norm. This has resulted in benefits like a reduction in patient confusion, more patients paying on time, and fewer billing issues. But most healthcare providers are still failing to comply. As of March 2022, only 5.8 percent of hospitals have fully complied with this mandate.
Today's tech-savvy patients are now researching pricing for various health providers before making the decision as to which organization to choose and book an appointment with. Therefore, any system that does not make the price of their services available on the internet may be dropped from consideration altogether.
Healthcare providers should hire web developers and designers to remake their web pages. Making them more intuitive and adding pricing to any services they offer will help with these healthcare challenges. They also should consider hiring community managers to manage their social media and give better customer service.
5. Is patient experience good enough for 2022?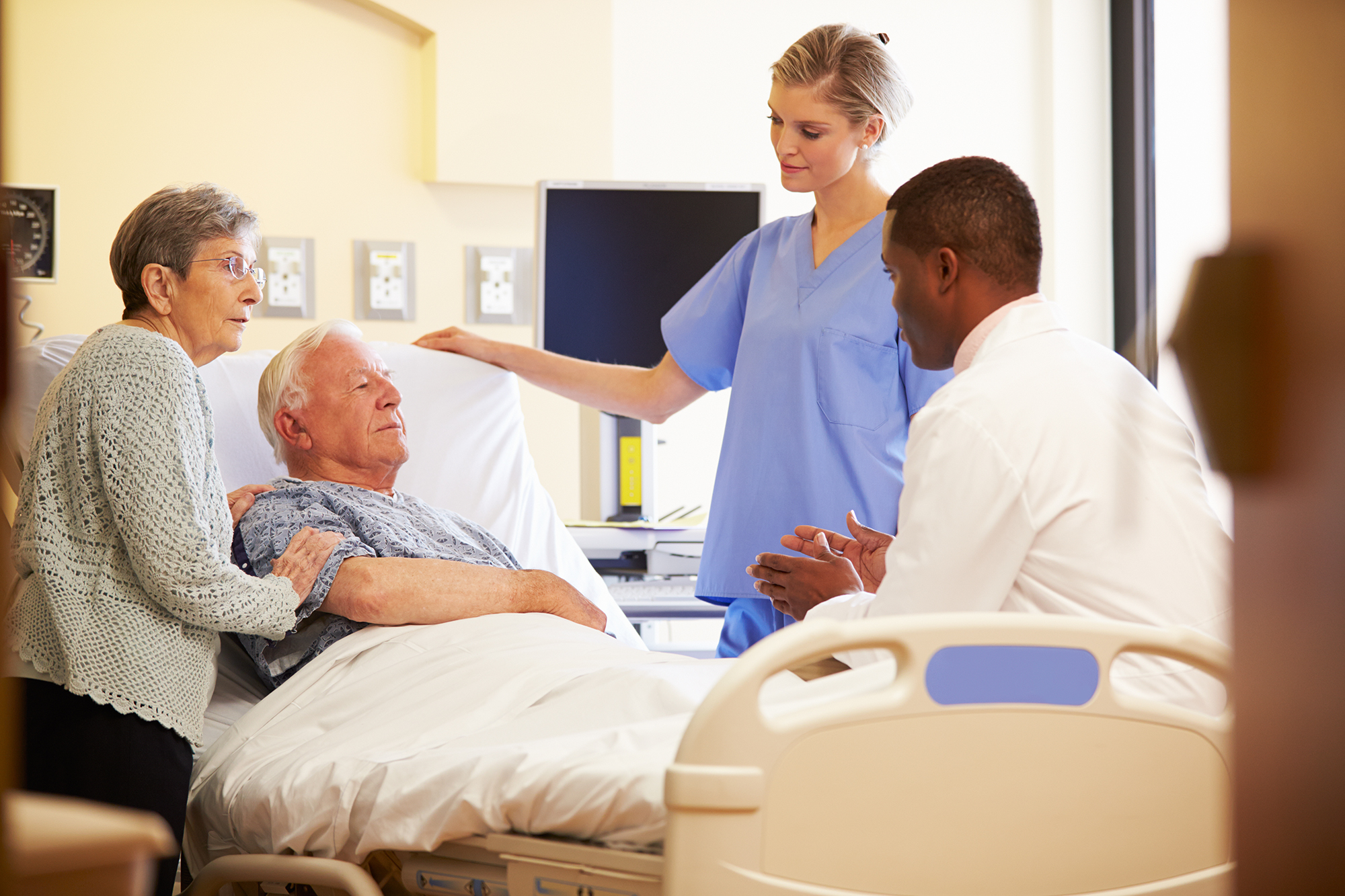 The medical insurance sector experienced some significant changes due to the Covid-19 pandemic. As patients now are responsible for a larger portion of their medical bills, they naturally demand better services from their healthcare providers.
Healthcare providers will face tougher and ruthless competition in attracting and maintaining patients who demand a better experience that at least matches the level of customer service that other consumer brands offer.
They want a streamlined patient experience so they can "self-service" to solve most issues, questions, or concerns (paying their bills, downloading an immunization record, booking an appointment, or checking their account/insurance status) wherever, whenever, and however is most convenient for them.
In other words, consumers crave convenience. One way to solve these healthcare challenges is to create a portal that stores all the patient interactions in one place. It also allows employees to access each patient's history in a more convenient way, from one centralized record that updates in real-time.
This solution is ideal for healthcare businesses offering a variety of services in different locations. It offers every employee access to the most up-to-date patient medical information from one centralized location, ensuring the best possible patient experience in this regard.
6. Is a new payment model the solution?
As mentioned above, money is becoming one of the biggest problems in healthcare. There are a number of consumers who are failing to meet their financial responsibilities due to the current ineffective payment models. In order to increase service quality and reduce costs, there is now a trend toward determining financial incentives based on patient outcomes instead of service quantity.
Patients and payers are demanding new payment models such as global payments, disbursement to patient-oriented care providers, bundled payments, and shared savings that encourage medical providers to coordinate services and promote preventive care.
However, there are many healthcare challenges to overcome in implementing these new models successfully and monitoring the processes within the previous systems. For example, it is necessary new metrics to measure performance and ROI.
Medical providers should pay direct attention to the development of new healthcare trends that can be a solution to the big payment problem. One way to do this is to look closely at early adopters and large organizations who are trying to implement new payment systems to understand how best to reduce costs and improve patient outcomes while still remaining profitable. In the best-case possible scenario, new payment models should reduce operational costs and maintain profitability, while improving patient outcomes.
7. How storing medical data has become a problem
Although more and more medical data is being generated every day, it is scattered across different systems and parties including providers, payers, and patients. There is no single "source of truth" that providers can use to get all the patient information they need and see the whole picture to optimize the services provided to the public.
For example, when patients switch healthcare providers or insurance plans, most medical organizations rely just on patients' self-reporting to reconstruct their medical records. As a result, not all the information is transferred properly. Therefore, it becomes very challenging to harness the power of data and generate accurate insights that can help the patient.
In addition, medical data comes from many sources and in a variety of formats. Currently, there is no single system or technology infrastructure that retrieves, stores, organizes, and analyzes healthcare data. To leverage all the patient data stored in a variety of sources, healthcare businesses need to implement non-relational information technology. Consequently, data from various sources can be gathered and utilized even if the datasets come in different digital formats.
The most convenient technology that can be used to solve this healthcare problem is blockchain. As we mentioned before, not only does blockchain keep sensitive medical records safe, but it also enables easy access to patients' records, each time the patients give the staff consent to check their information.
Countries like Estonia or Finland have already implemented this system completely solving the problem. In these countries, patient records are stored in a blockchain and can just be accessed when patients give consent by using their digital IDs to let healthcare workers access their records. As this technology grows, healthcare organizations need to take a closer look and adapt to it accordingly.
8. How can Connect Health help you?
If you are looking for a healthcare worker in the UAE, we can help you find a candidate that your business deserves. We have an extensive database where you can find the ideal employee for your business. You can also post a job vacancy on our webpage if that is more convenient for you.
On the other hand, if you are a healthcare professional looking for a job in the UAE, here in Connect Health, we can assist you with the entire process. You can sign up and apply for a position on our webpage. Make sure to read the job description and requirements in detail before applying for any vacancy.
Would you like to contact us to learn more about the healthcare industry in the UAE? Send us an email at info@connecthealth.ae to get in touch with one of our representatives. We will gladly answer all of your questions.
If you want to submit your CV or resume, feel free to send it to thetalentpoint.com. Information sent to  contact@thetalentpoint.com is not being stored.