Becoming a surgical technologist may be the best career path for you. In fact, not only is it a fulfilling profession, but the skills you gain will last a lifetime. You will also experience many different types of surgical procedures as no day in the operating room is the same
In this article, we will teach you everything you should know about how to become a surgical technologist, including the educational requirements, salary, certification, day-to-day duties, and how long it would take you to start working as a surgical tech.
What is the role of a surgical technologist?
What skills are required to be an exceptional surgical technician?
Education you need to become a surgical technologist
What certifications do you need to work as a surgical technologist?
How can you find a job as a surgical technologist?
What is the employment outlook and salary for a surgical technologist?
Requirements to work as a surgical technologist in the UAE
How can Connect Health help you find a healthcare job in the UAE?
1. What is the role of a surgical technologist?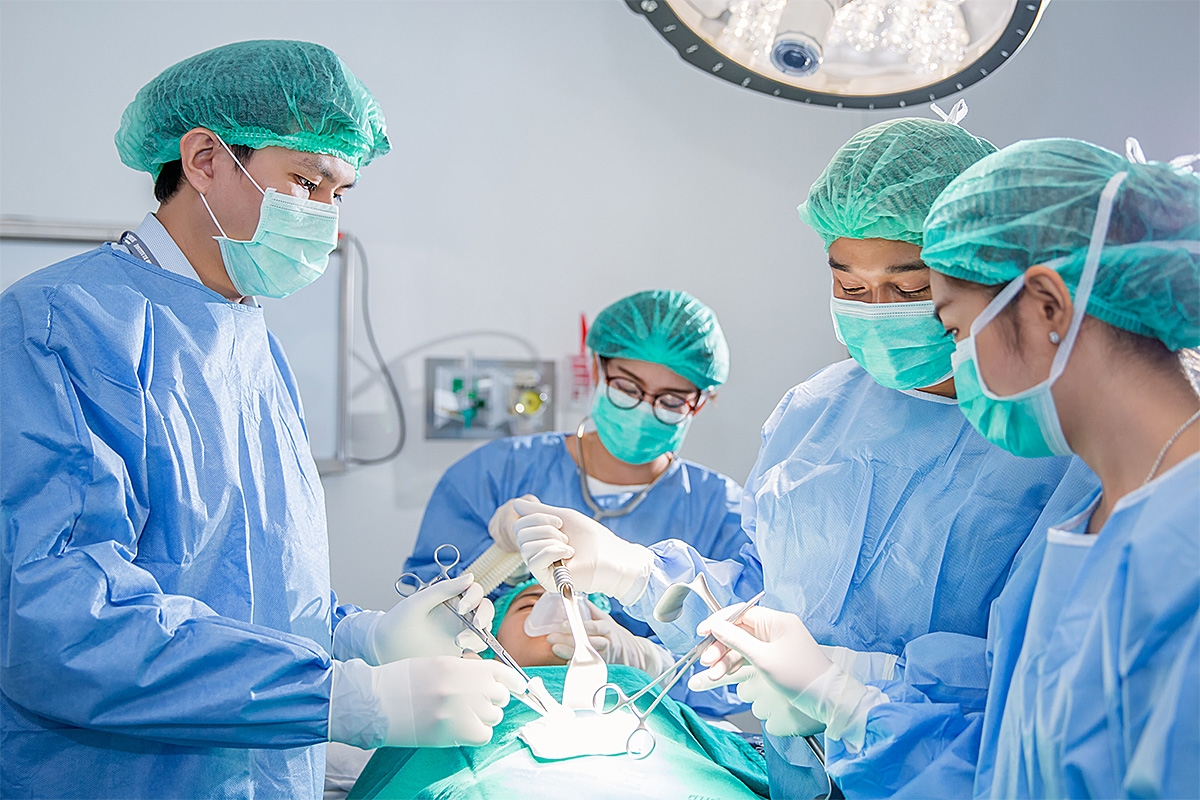 You may have a vague idea of what surgical technologists do on a normal day, but let us take a closer look at their duties. Just as the job title can vary, a surgical tech's responsibilities cover a huge range of tasks. Their duties can be divided into three categories: tasks before surgery, tasks during the surgical procedure, and tasks after surgery.
Surgical technicians usually prepare the patient and the operating room before surgeries. This includes sterilizing the surgical equipment, cleaning the operating room, ensuring there are enough supplies in the OR before the surgery begins, and wheeling the patient to the operating room.
During the surgery, surgical technicians assist surgeons by handing them instruments and supplies at their request. They also clean and bandage surgical sites, use retractors, and even hold organs or tissues during the procedure. Once the surgical procedure is completed, surgical techs are in charge of dressing the wound, transferring patients into a recovery room or an intensive care unit (ICU), and cleaning the operating room.
2. What skills are required to be an exceptional surgical technician?
There are many skills that will help you succeed as a surgical technologist, here we made a list remarking the most important ones:
Excellent communication: Listening is a critical skill of surgical techs, who must handle the right instrument or complete certain tasks precisely as requested by the surgeon to make sure everything runs according to plan.
Teamwork: Surgical technicians are part of an entire team, therefore being comfortable working alongside others is a crucial skill for this career.
Focus: Surgical techs must focus once the surgery starts. Small mistakes can have a big impact on the life of the patient and also have legal implications. if you get easily distracted, maybe you should reconsider becoming a surgical technologist.
Dexterity: Surgeons are the ones performing the actual surgeries, but that does not mean manual dexterity and steady hands are not necessary skills for surgical techs in the operating room. You will be handling instruments and executing various tasks that require dexterity during the surgery.
Physical endurance: If you want to be part of a surgical team, you need enough stamina to stay on your feet for many hours.
Attention to detail: there are many details that a surgical technologist needs to pay during surgery, the position of equipment, the sterilization of tools, and managing the supplies are some of them.
Problem sensitivity: A critical skill for surgical techs is the ability to see when something is going in the wrong direction. A lot of things can go wrong during a surgical procedure, so the more a surgical tech can spot and prevent these issues, the better off everyone will be in the operating room.
3. Education you need to become a surgical technologist
The first step to becoming a surgical tech is to enroll in a surgical technology program. Training programs prepare you with the experience and knowledge you will need in order to become a surgical tech. When looking for a surgical technology program, you will find associate degrees, certificate programs, and diplomas. Certificate programs and diplomas usually take a year or less to complete, while associate degree programs may take up to two years of college.
These educational programs are designed to apply the knowledge students learn throughout courses in clinical internships. The classwork usually includes essential knowledge in the field of surgical technology, like courses on surgical procedures, microbiology, aseptic procedures, patient safety, instrument handling, and more. Students in the last months of the program go through clinical internships to gain hands-on experience in the operating room and the healthcare setting.
Surgical technology programs might not take as long to complete as you think, but choosing the right program is still a crucial part of your success. You should take these considerations before enrolling in a surgical tech program:
How will I pay for this program?
What are the requirements to enroll in this program?
Do faculty for this program have Certified Surgical Technologist (CST)® credentials?
Is this program accredited by the CAAHEP or the ABHES?
What are the scheduling and time-commitment requirements for this program?
4. What certifications do you need to work as a surgical technologist?
No matter what program you end up choosing, it must be accredited by either the Commission on Accreditation of Allied Health Education Programs CAAHEP or the Accrediting Bureau of Health Education Schools (ABHES) in order to take the Certified Surgical Technologist (CST) exam and become certified. You can look for accredited programs on the CAAHEP's website and the ABHES directory.
Not every country requires surgical technologists to be certified, but some do. And in any country, being certified may help prove you are qualified for the job. In order to take the exam, members of the Association of Surgical Technologists (AST) pay a $190 exam fee, while nonmembers pay $290. Once you complete your accredited program and submit an application to the testing board, it takes from four weeks to six weeks for the board to approve your application and let you take the test.
The exam consists of 175 questions, with a total score of 150 points. In order to pass you need to earn a score of roughly 70 percent. The test covers all the basics an entry-level surgical technologist should know. This includes some practical knowledge as well as your understanding of subjects like anatomy, microbiology, physiology, and surgical pharmacology. Once you have earned your CST credential, you can preserve it by pursuing professional development and applying every four years for recertification.
5. How can you find a job as a surgical technologist?
The job hunt can be the hardest part of the entire process. You put in the work and earn your degree, you pass the certification exam, but there is still something you need to do in order to get a job. Now you will need to start applying for job openings and take some interviews.
If you do not have any idea where to start, most surgical techs work in hospitals and outpatient facilities, 72 percent, to be precise. Although, you might also find work at a residential facility, nurse home, or private clinic more suitable for your interests.
Surgical technologist careers are expected to grow faster than the average for all occupations over the next decade, this is good news for finding a job as a surgical tech. We review some surgical tech job openings to uncover the skills employers are looking and this was the result:
Patient care
Knowledge of surgical instruments
Aseptic technique
Sterile procedures
Patient safety
Preoperatory procedures
Cardiopulmonary resuscitation
Life support
Cardiopulmonary resuscitation (CPR)
Patient transportation and transfer
Highlighting your relevant clinical experience on your CV is another great technique for demonstrating your worth to potential employers. Employers are particularly looking for strong surgical experience from new surgical techs, so if you perform well during your internship, your internship facility might invite you to work with them as soon as you graduate.
6. What is the employment outlook and salary for a surgical technologist?
Fortunately, the majority of healthcare careers are growing rapidly, especially in the UAE, primarily due to new technologies improving the healthcare system, the aging of old generations, and a gradual increase in the number of surgical facilities.
Surgical tech employment is not the exception to the rule. It is estimated to increase by 8 percent between 2022 and 2032, faster than the average for all occupations. For this reason, we could categorize surgical tech as a high-demand career.
The 2021 average annual salary for a surgical technologist was approximately $49,000 per year (24$ per hour). This is well above the average earning for all occupations, which is around $38,000. A surgical tech in the UAE earns on average a salary of AED 115,000 per year. The bottom 10 percent earns on average $31,000 while the top 10 percent earns more than $68,500 per year.
After reading all of the above, is safe to say that surgical technologists have a strong earning potential, especially considering that this medical career can be attained with only a 1-year diploma. Moreover, factors such as degree of education, years of experience, geographic location, and practice setting can contribute to a higher surgical tech salary.
7. Requirements to work as a surgical technologist in the UAE
In order to work as a surgical technologist in the UAE, a DHA (Dubai Health Association), MOH (Ministry of Health), or HAAD (Health Authority of Abu Dhabi) license is required, depending on the emirate you are planning to work.
In order to apply for a healthcare license after studying abroad, you will need some requirements:
Finished an accredited surgical technology program
Hold a Basic Life Support certification.
Have 2 or more years of experience working as a Surgical Technologist.
In regards to the DHA licensing process, you can apply for it online. Here we will list the needed for the application process:
A valid passport.
Birth certificate.
A passport-style photo (white background, passport size).
Qualification certificates.
A surgical technology diploma, degree, or certification.
Registration certificates from all jurisdictions where the applicant previously worked in.
Two employment references.
Once the application process has finished, you will have to take an exam. In order to pass the test, you will need to answer correctly 60% of the questions. Results will be available within 4 to 5 working days. Once you pass the test, you will receive an eligibility letter that will only be valid for a year. Finally, The whole licensing process costs AED 1,142.
8. How can Connect Health help you find a healthcare job in the UAE?
If you are searching for a surgical technology position in the UAE, here in Connect Health we can help you with the entire process. You can sign up on our webpage and apply for a surgical technologist vacancy. Make sure to read the job descriptions and requirements first before applying for any position.
On the other hand, if you are searching for an employee, we can also help you find the ideal candidate for your business. We have an extensive database of candidates where you can find the ideal employee for your business, or you can post a job vacancy on our webpage if you prefer it.
Would you like to contact Connect Health to obtain information about healthcare positions in the UAE? You can contact us at info@connecthealth.ae. You will talk to one of our representatives that will gladly answer all of your questions.
If you are interested, you can submit your resume or CV at thetalentpoint.com. We do not keep any files sent to contact@thetalentpoint.com.